Regular price
$ 4,799.99 USD
Regular price
$ 5,299.99 USD
Sale price
$ 4,799.99 USD
Unit price
per
Sale
Sold out
In Stock

In Stock - Ships within 1 Business Day.
START A CARPET CLEANING BUSINESS
Includes everything you need to start your own business. Carpet cleaning is one of the most lucrative businesses to get into. It is an easy business to start, run, and maintain. It is a business that can be run part time while you keep your current job or full time. Carpet cleaning is also recognized as a recession-proof business.
Carpet cleaning has one of the highest rates of return on investment of any business. The cost of cleaning supplies typically runs around 5% of the job, meaning a 95% profit margin.
With our system you can advertise quick dry chemical-free carpet cleaning. This gives you a major advantage over almost all of your competition. Plus, talk about a recession-proof business, this is it. The reason is that there are tens of millions of people every year that buy new carpet. The worse the economy gets, those people decide to get their old carpets cleaned instead of buying new, and that includes businesses.
Get started and take control of your future today!
Share
View full details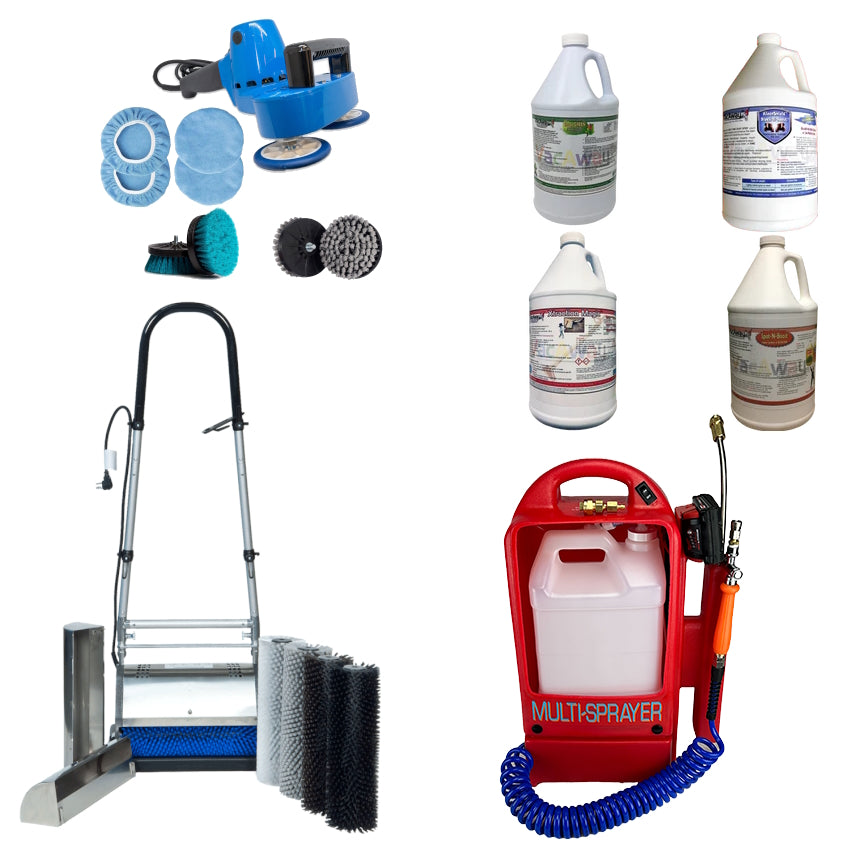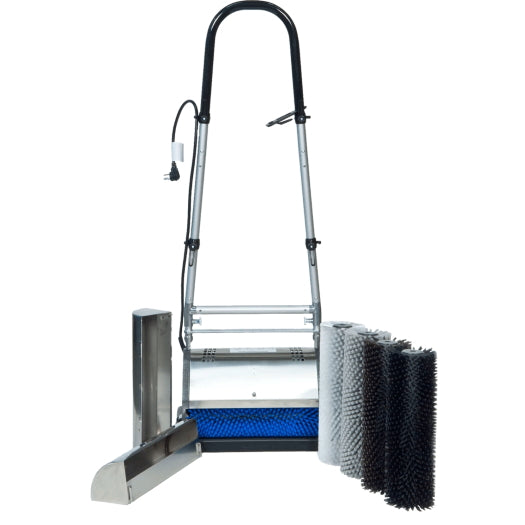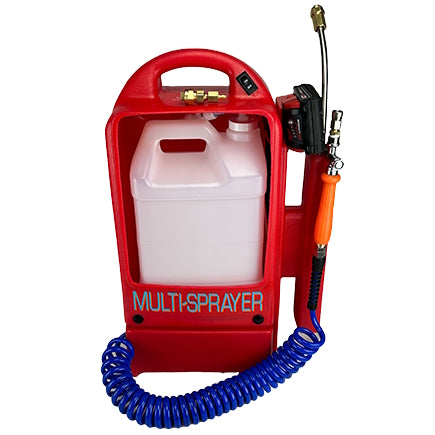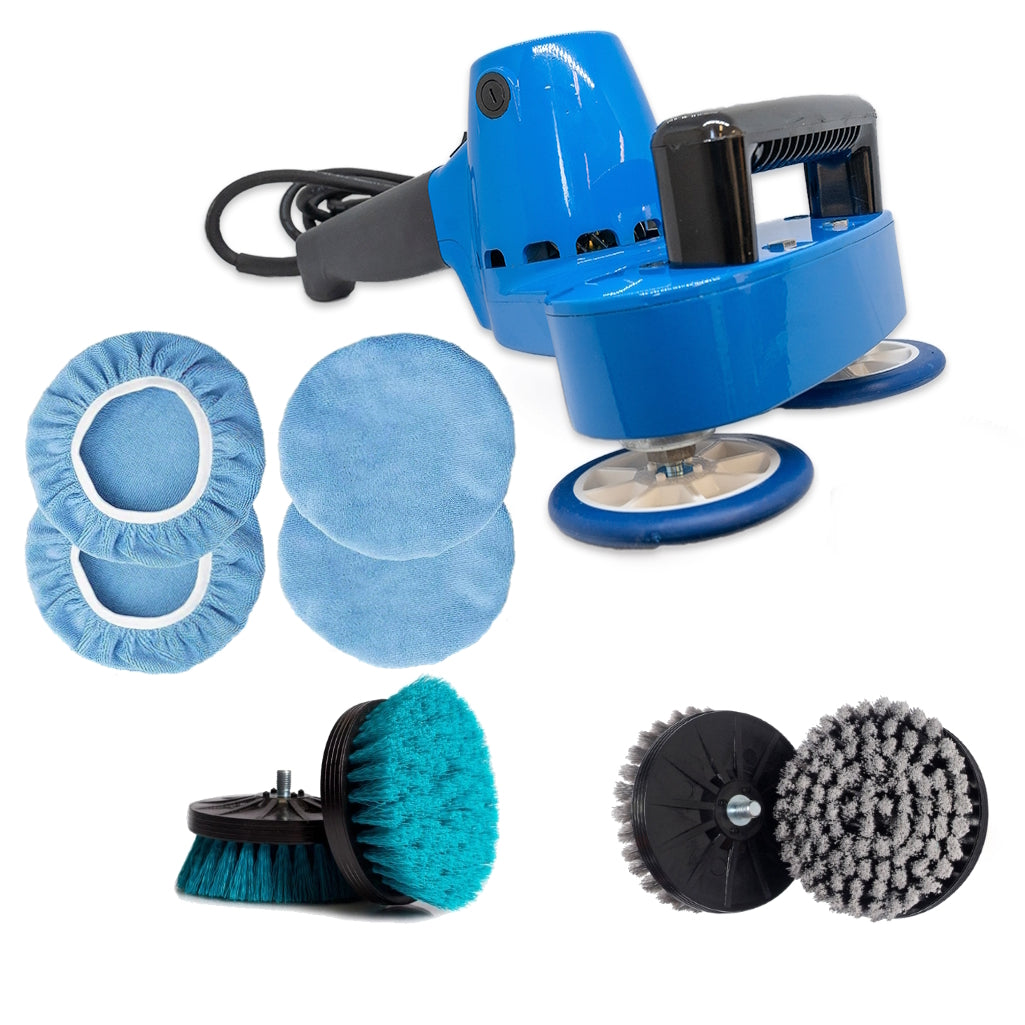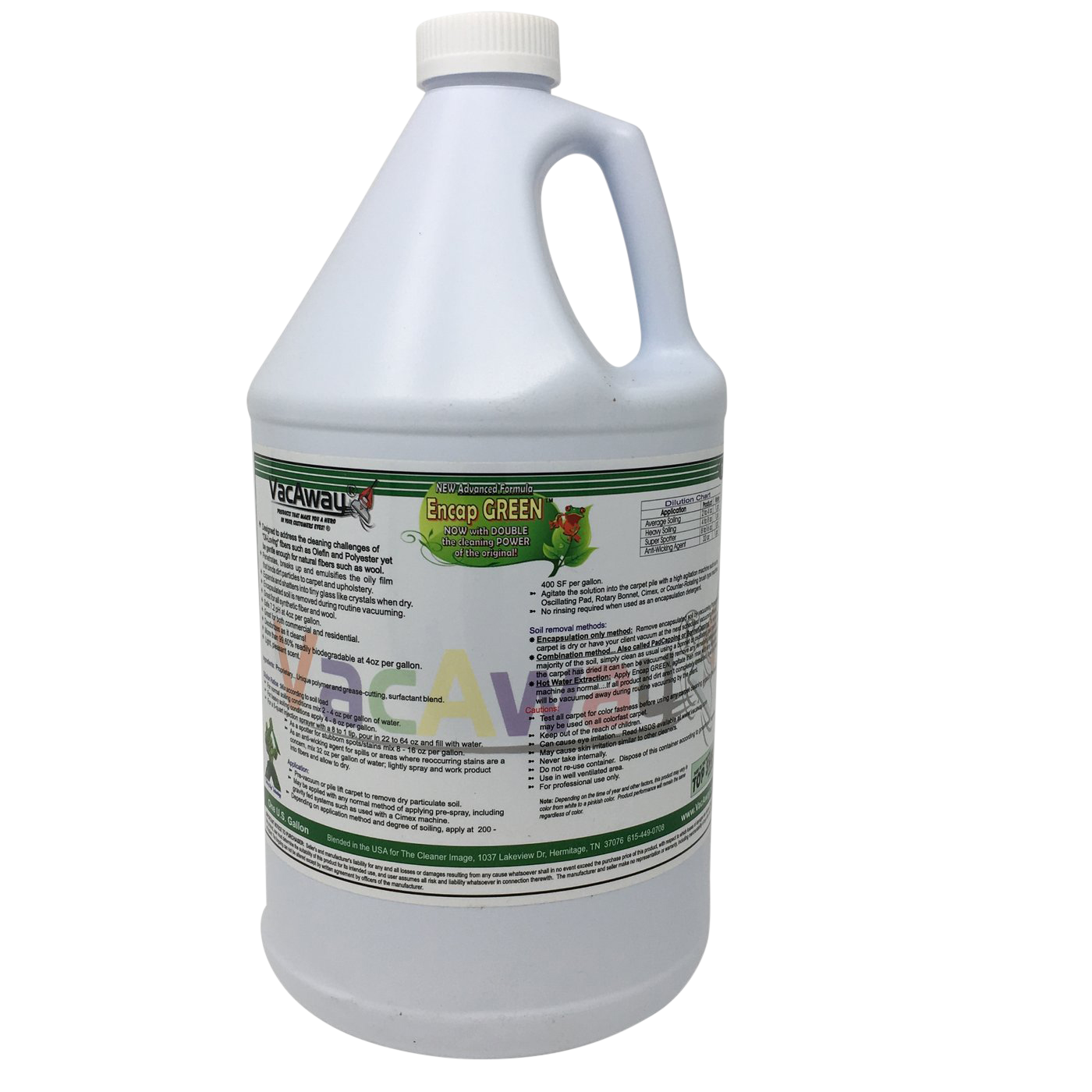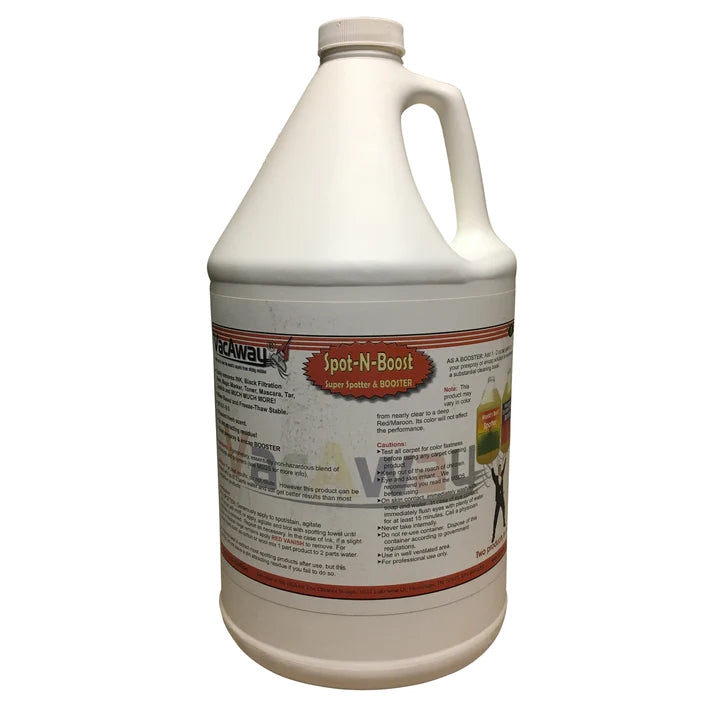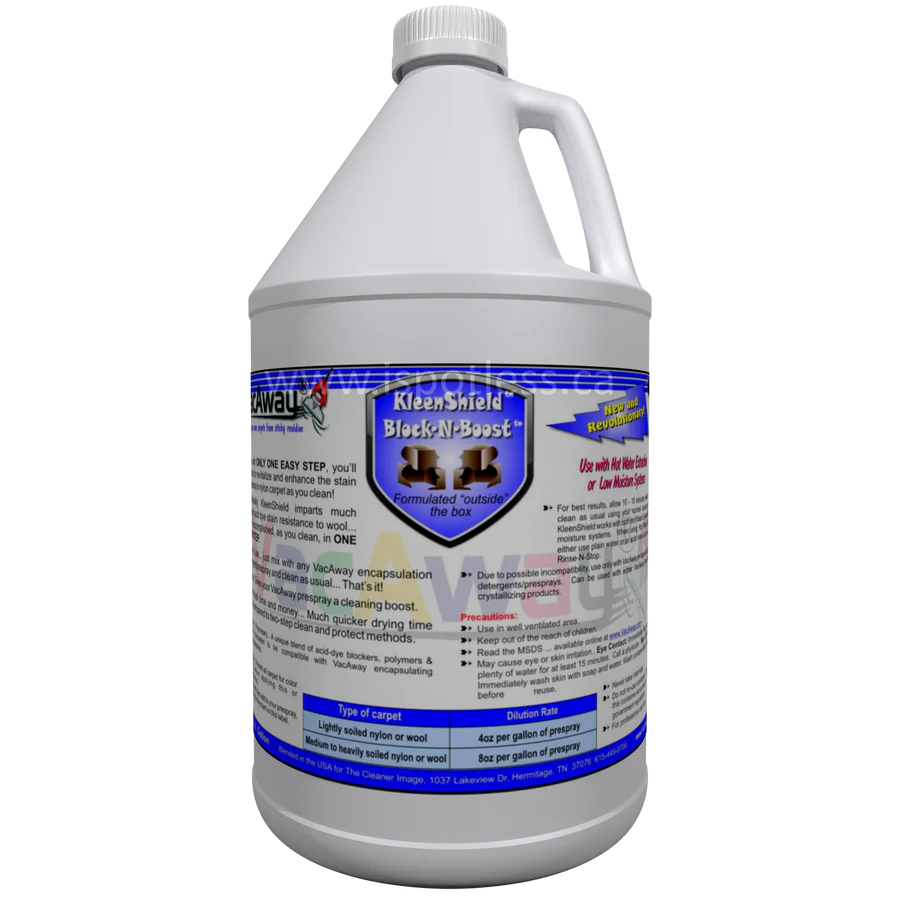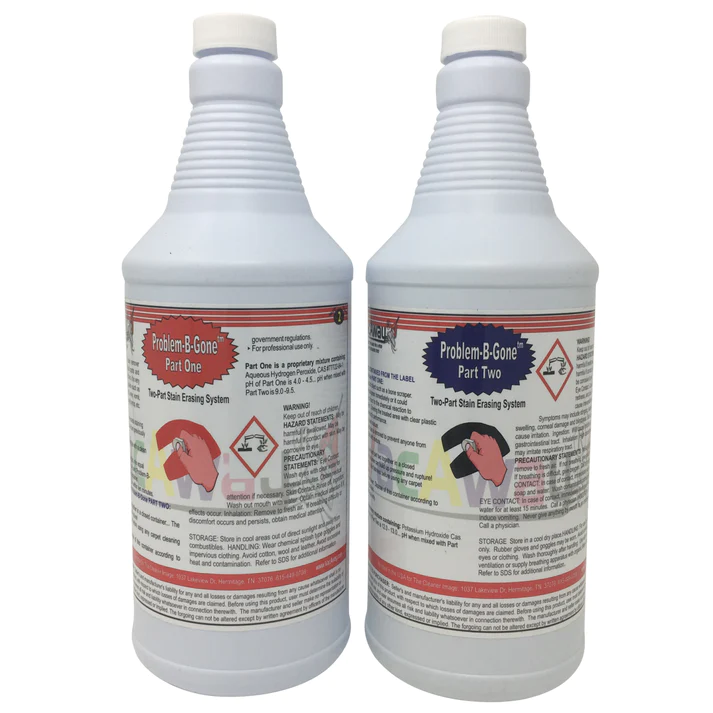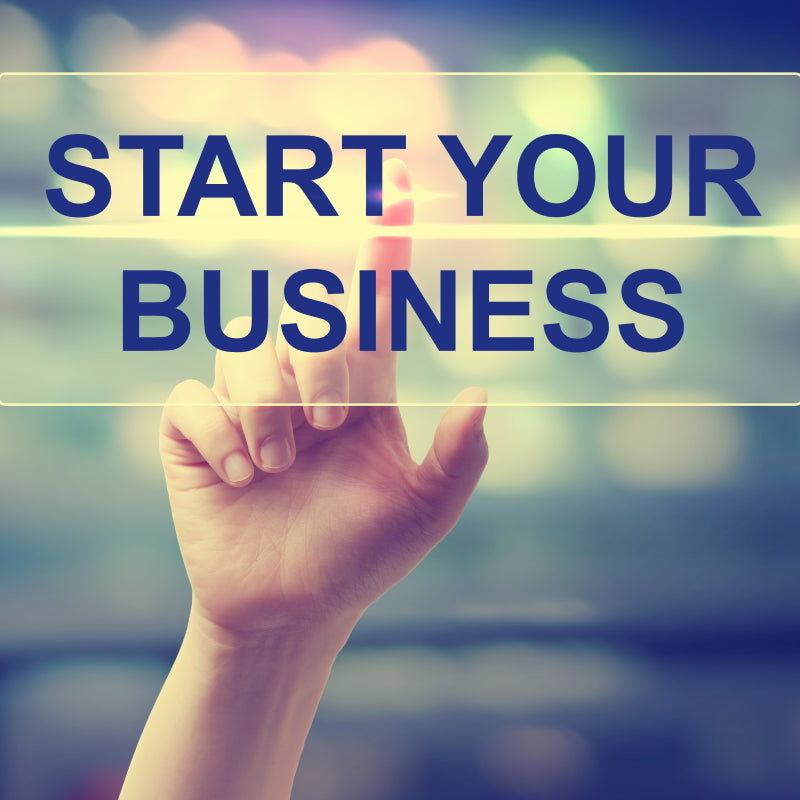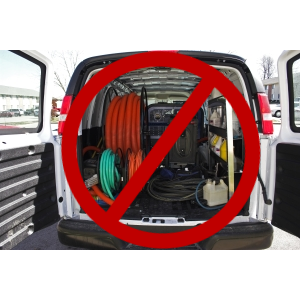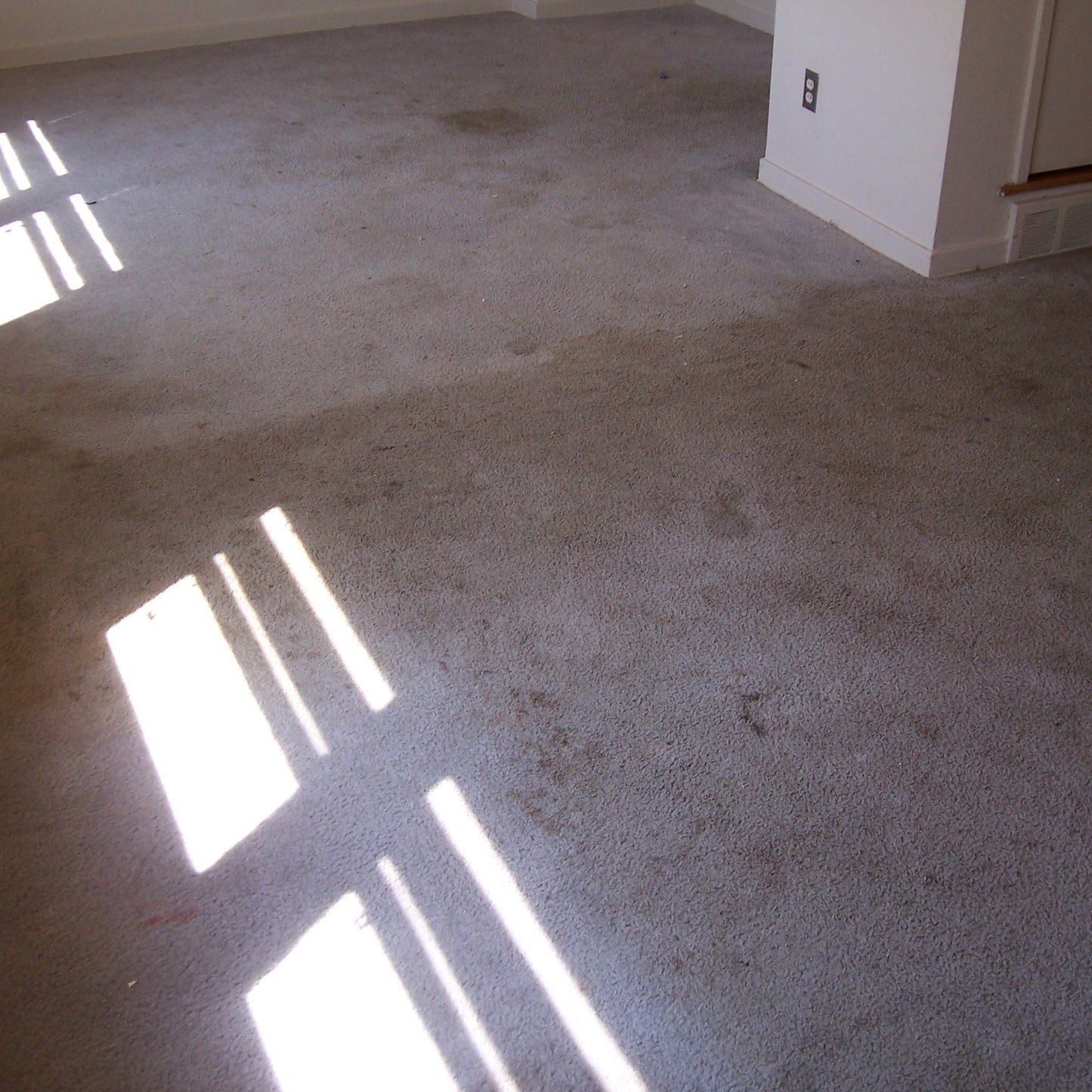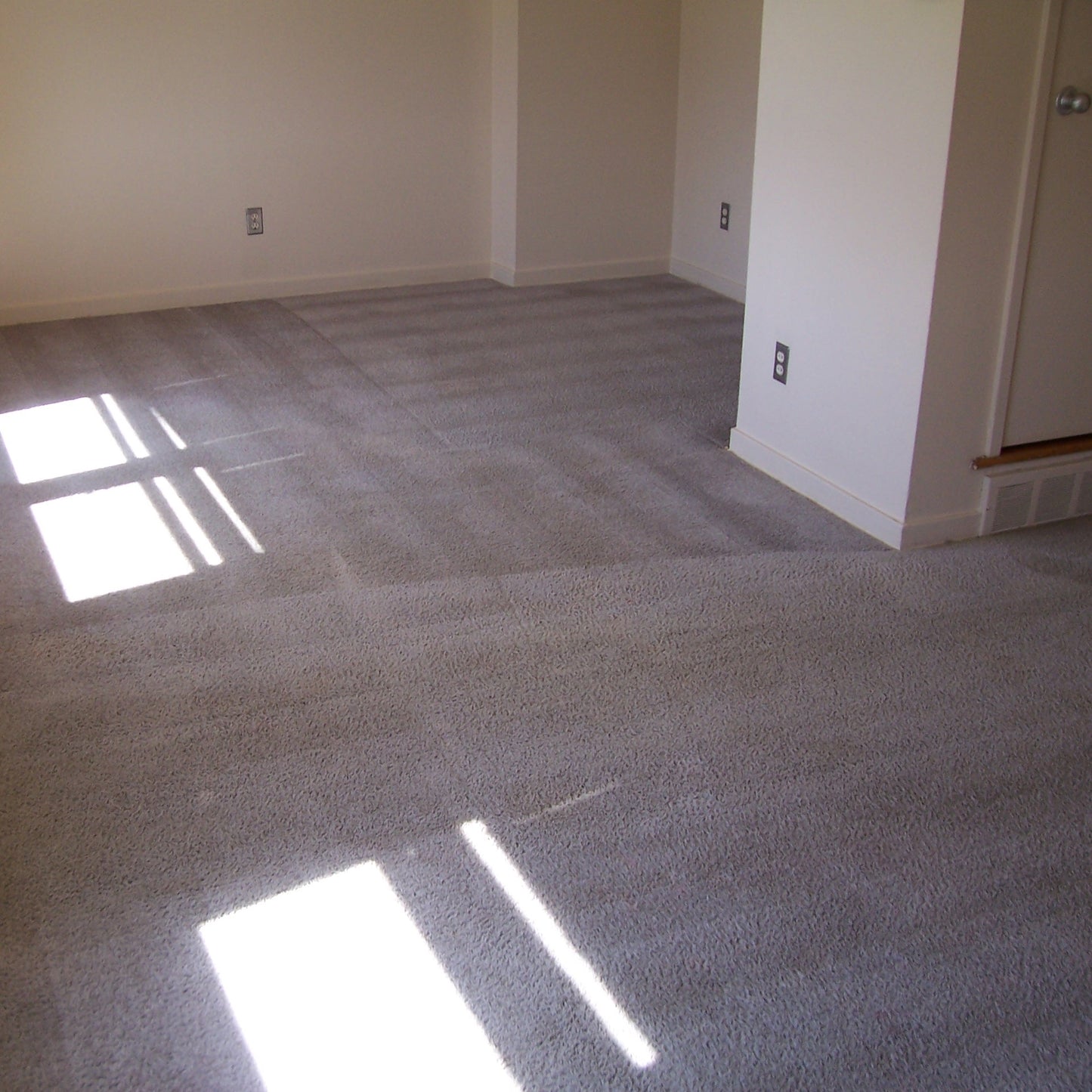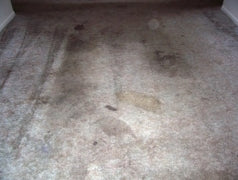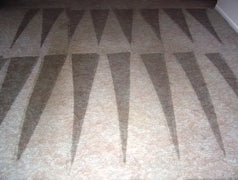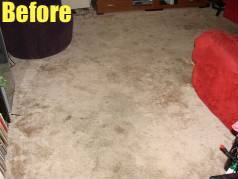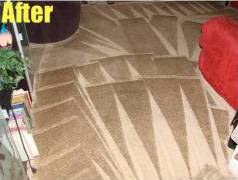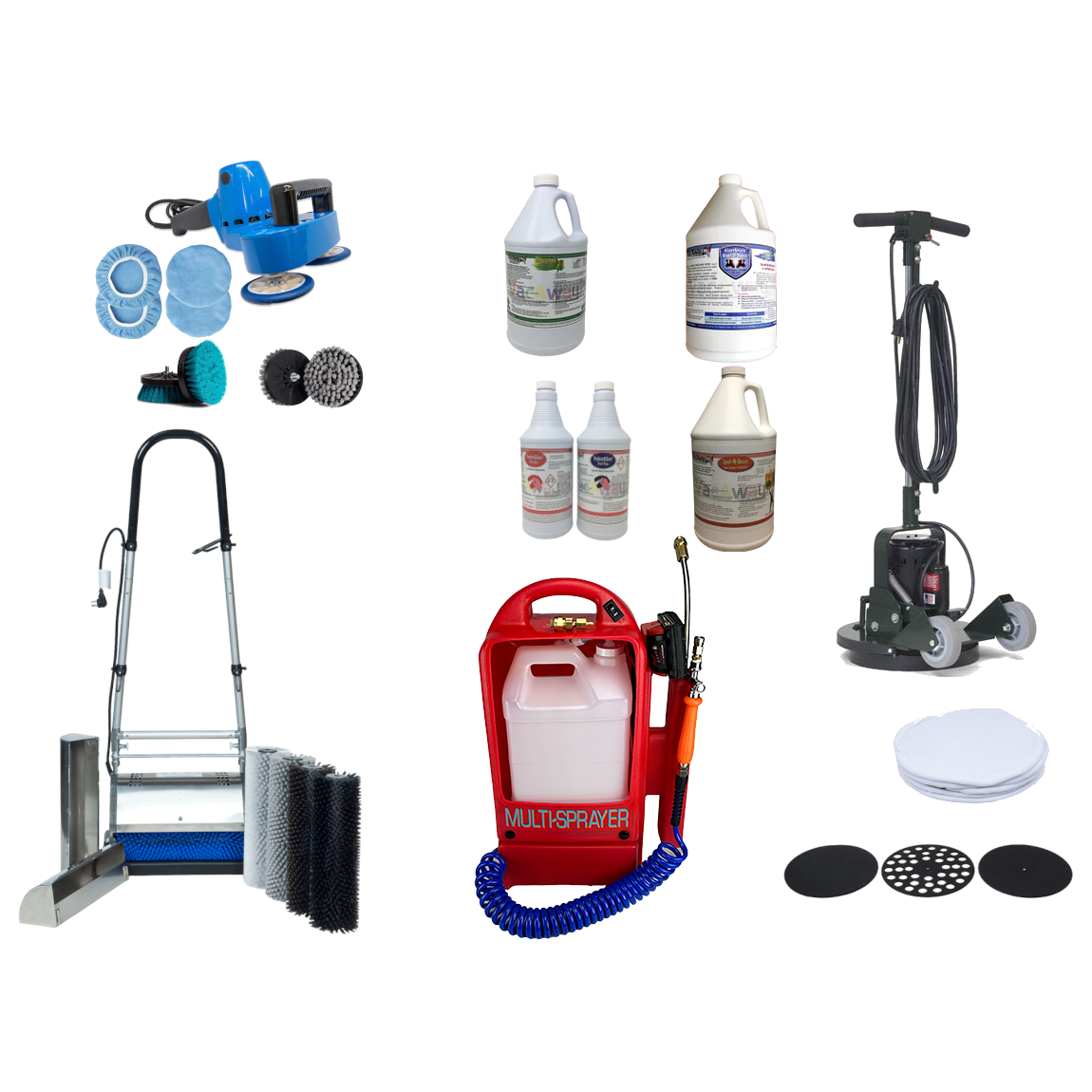 WHAT IS INCLUDED?

PRO 35 CRB Machine
Set of Blue, Brown & White CRB Brushes
L Series 2 Sprayer w/ Milwaukee M18 Battery & Charger
Orbital Stair & Upholstery Tool
Aqua & Grey Orbital Brushes
4 Microfiber Orbital Pads
1 Gallon Encap Green
1 Gallon Spot N Boost
1 Gallon Kleen Shield
1/2 Gallon Problem B Gone (Quart of each)
Marketing & Training Material

ADVANTAGES

Earn $100-$200 & more per hour
1 Hour Dry Times
Green Cleaning
No Franchise Fees
Be Your Own Boss
Easy To Operate
Low Overhead
Complete Business Package
Grow At Your Own Pace
Dedicated On-Going Support
WHY OUR SYSTEM?
Over 90% of your competition will be traditional steam cleaners (hot water extraction), you have seen them with the big van out front of a house with hoses running into the house.  Steam Cleaning (hot water extraction is a 40 year-old process that can leave the carpets wet for many hours (or even days when not done properly).  It is an old system that relies on high water pressure and detergent to clean (which can force water and dirt down into the pad and even the sub-floor).  A lot of the water is then sucked out of the carpet, but because the pad and sub-floors are wet, it takes a long time to completely dry.  This can cause wicking problems (stains coming back), mildew and mold problems, quick re-soiling, and a total inconvenience for the customer.  The equipment used is costly, heavy, noisy, high maintenance, large, complicated to use, and susceptible to costly freezing damage.  The gas to power the equipment is expensive and you have to find a legal place to dump the dirty recovered water (which also adds cost and time)."
We have come a long way in 40 years. With our system, the carpets will be dry in about 30 minutes; stains will not come back, and carpets will repel dirt after cleaning, keeping them clean much longer.  Our equipment is much less costly, light weight, quiet, no maintenance, small, easy to use, easy to transport, easy to store, with no freezing problems.  There is no gas to buy for the equipment (you use the customers electricity), and there is no water to dump.
In a large national survey asking customers who had their carpets cleaned, what their biggest complaint was, the overwhelming number one answer was that the carpets were too wet and took way too long to dry.  The second biggest complaint was that most of the stains came back after the carpet dried.
Using the newest cleaning technology also has eliminated the problem of long dry times after the carpet has been cleaned.  With our newest system carpets are dry in 30 minutes or so and can be walked on immediately.  The equipment is easy to use and maintain.  Because the equipment is so quiet to operate with no hoses running through the building, coupled with the fact that the carpets dry so quickly and can be walked on even during cleaning, means cleaning of commercial carpets can be done while the business is still open.  This is obviously a huge benefit for them as well as a home owner.  You can clean a home in the morning and they can entertain that afternoon.
Using these new cleaning techniques allows the new person getting into the business a leg-up on the competition.  The reason for this is that over 90% of the current carpet cleaners still use steam cleaning (hot water extraction) to clean carpets.  Steam cleaning is a 40 year-old process using large amounts of water with heavy complicated equipment that has cost them tens of thousands of dollars. Because of this big investment many are unable or are reluctant to change to the newer systems of cleaning.  This allows you to offer your customers carpets that are cleaner, dry much faster, with less noise, less hassle, and no returning spots.
The new cleaning chemistry is much safer for the home owner as well as you the cleaner when cleaning carpets. In fact, many of the cleaning agents we use now have no chemicals at all.  As stated above, this also sets you apart from the competition because you can offer chemical free cleaning.
With the advent of new cleaning systems, equipment, and chemicals, carpet cleaning is now relatively inexpensive to get into.  You no longer have to buy big vans and install expensive cleaning machinery.  The newest machines can now be transported in a Minivan, SUV, or even a car.  Below are pictures of some of the vehicles our company uses:
ABOUT US
Our company sells equipment, supplies, and chemicals to the carpet cleaning industry, plus we have been doing carpet cleaning for many years and operate our own carpet cleaning company.  This puts us in a unique position when recommending carpet cleaning and the equipment for that business.
This equipment package uses the newest chemical cleaning technology available with the best machines made today. Our goal here is to offer you a system that is easy to use, easy to transport, is versatile, and a cleaning process that will WOW!!! your customers. Trust us when we say you will Out-Clean any of your competition. We also wanted a system that would set you apart from the competition, was cost effective, and could pay for itself with the initial purchase, plus put extra cash in your pocket.
We did not skimp on the equipment or the supplies. The equipment & supplies are the finest in the industry, and is part of a complete cleaning package. The system you will be able to use will clean better, faster, and easier than the competition. Your carpets will dry much faster, stay cleaner longer, and can be done at much less expense than your competition. This means more money per customer.
This equipment will also clean more than just carpet. You will be able to clean furniture, tile and grout, linoleum, vct(vinyl composite tile), wood floors, cement, stone, as well as carpet. You can clean Oriental rugs, area rugs, and more. This gives you the ability to increase your income revenue stream substantially.
Because of the low water use and low or chemical-free cleaning agents it is a very environmentally friendly cleaning process.
IS IT PROFITABLE
Let's look at a typical cleaning job.  We will be conservative here.  Our marketing program tells you to market to upper end homes, because they have their carpets cleaned regularly, have the discretionary income, and always want their homes to look clean.  However, for this example we will choose a typical 3 bedroom ranch house that is 2000 square feet.  This type of home would normally have about 900 square feet of carpeting.  We recommend and most professional cleaners would charge .35 cents a square foot to clean it, and 15 cents a square foot for the Kleen Sheild carpet protector (like scotch guard).  So the total cost per square foot for cleaning and carpet protector would be .50 a square foot.  We know many cleaners that charge much more than this.
900 Square Feet X .50 = $450.00
It should take you between 1 ½ to 2 hours to clean this house.  The cost of material would be about .05 cents a square foot or $45.00.  Your profit would be $405.00 for about 2 hours of actual work or $202.50 an hour.  Even if it took you 4 hours of work (which is should never take that long), you would still make $105.75 an hour.
If the house was bigger you would make more. You can see that doing only 3 houses of this size a week would earn you about $1215.00 for roughly 6 to 8 hours of actual work.  Most carpet cleaners clean at least 1 house a day.
The above does not include furniture cleaning.  Many homes that have their carpets cleaned also have their furniture cleaned at the same time.  Some customers just want their furniture cleaned.  Furniture cleaning is very profitable also.  Examples would be: Sectional ($150.00) takes about 45 minutes, Couch ($105.00) takes about 30 minutes, Love Seat ($75), takes about 20 minutes, Stuff Chair ($50.00) takes about 10 to 15 minutes.  Cost of material less than a dollar each.  Using the above carpet cleaning example of $405.00 profit, if you also cleaned their couch, love seat, and chair you would add $230.00 to your profit for a total of $630.00 for about 3 hours of work.
Commercial carpet cleaning can be even more profitable.
Tile and grout cleaning is also very lucrative, and there is more tile and grout in homes and businesses than ever before.  Normal charges for cleaning tile and grout is $1.00 a square foot to clean and $1.00 a square foot to seal.  So a 12 X 12 foot room would generate $288.00 for about 1 to 2 hours of work.
Not only do many homes have tile and grout, but many also have Laminate or wood floors. Our Lamanator Plus laminate and wood floor (no sanding) cleaning and restoration system is easy to do, and just as profitable.
CARPET CLEANING PROCESS
This process is very easy to learn and perform. It will typcially be done in 3 - 4 steps:
Vacuum the carpet
Apply the encap solution with the electric sprayer
Use the CRB machine to scrub, clean and groom the carpet.
Apply the carpet protector (if customer purchased)
The carpet will look great, stay clean longer, and dry in 1-2 hours. This system will leave your customers absolutely blown away!
As you can see this is a very easy process, and is actually fun to do. It is amazing to watch a very dirty carpet transform into a new looking carpet. Most people get a lot of satisfaction doing this. It is easy, fun, and you can make really good money doing it, even part time.
Our Clients
Let customers speak for us